Dr. Baljeet Singh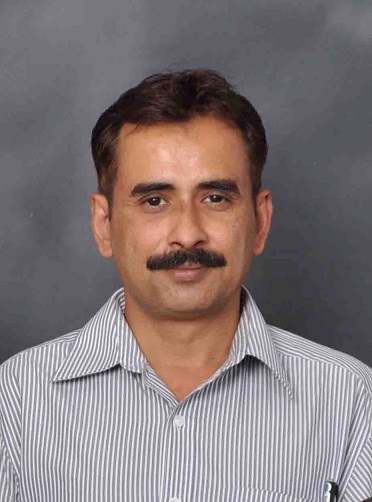 Current Position:
Associate Professor (23.10.2014 to present), Department of Mathematics, Post Graduate Government College, Sector-11, Chandigarh 160011, India
Previous Appointments:
Assistant Professor (23.10.2002 to 22.10.2014), Department of Mathematics, Post Graduate Government College, Sector-11, Chandigarh 160011, India
Lecturer (29.09.1997 to 22.10.2002), Department of Mathematics, All India Jat Heroes Memorial College, Rohtak 124001, Haryana, India
University Research Scholar, Junior Research Fellow & Senior Research Fellow (31.01.1994 to 28.09.1997), Department of Mathematics, Kurukshetra University, Kurukshetra 136119, Haryana, India
Education:
Ph.D. in Mathematics (1998)
Master of Philosophy in Mathematics (1993)
Master of Science in Mathematics (1992)
Bachelor of Science (1990),
Post Graduate Diploma in Computer Application (2001).
All degrees and diploma from Kurukshetra University Kurukshetra, Haryana, India
National Eligibilty Test for Lecturership and Junior Research Fellowship from CSIR-UGC New Delhi (1994)
Research Areas: Nonlinear elasticity, Wave propagation in elastic solids, Thermoelasticity
Research Projects: Wave Propagation in Porothermoelasticity (UGC Major Research Project 2015-2018), INSA Young Scientist Project (2005-2008)
Awards & Recoginition: Indian National Science Academy Medal for Young Scientists in Mathematics (2001); Indira Gandhi Priyadarshini Award (November 18, 2009)

Exchange Visits: University of Salford (2003), London South Bank University (2003) and University of Glasgow (2004, 2010, 2013, 2018) under exchange programme of Indian National Science Academy and Royal Society, United Kingdom.

Research Citations:
http://scholar.google.co.in/citations?user=Rdx9u7cAAAAJ&hl=en
https://www.researchgate.net/profile/Baljeet_Singh19
http://orcid.org/0000-0001-8706-6309
https://in.linkedin.com/in/baljeet-singh-1591ab82
For details about my research contributions & publications, Please download my resume and publications.



Email: bsinghgc11@gmail.com/ bsingh@gc11.ac.in